Laboratory units are made of laminated smooth plywood surface that is resistant to acid, alkalis, absorption of liquid and easy to wash and clean.
The plywood is qualified with high quality which gives the units hardness and high resistance towards the humidity, Liquid or micro-organisms will not seep.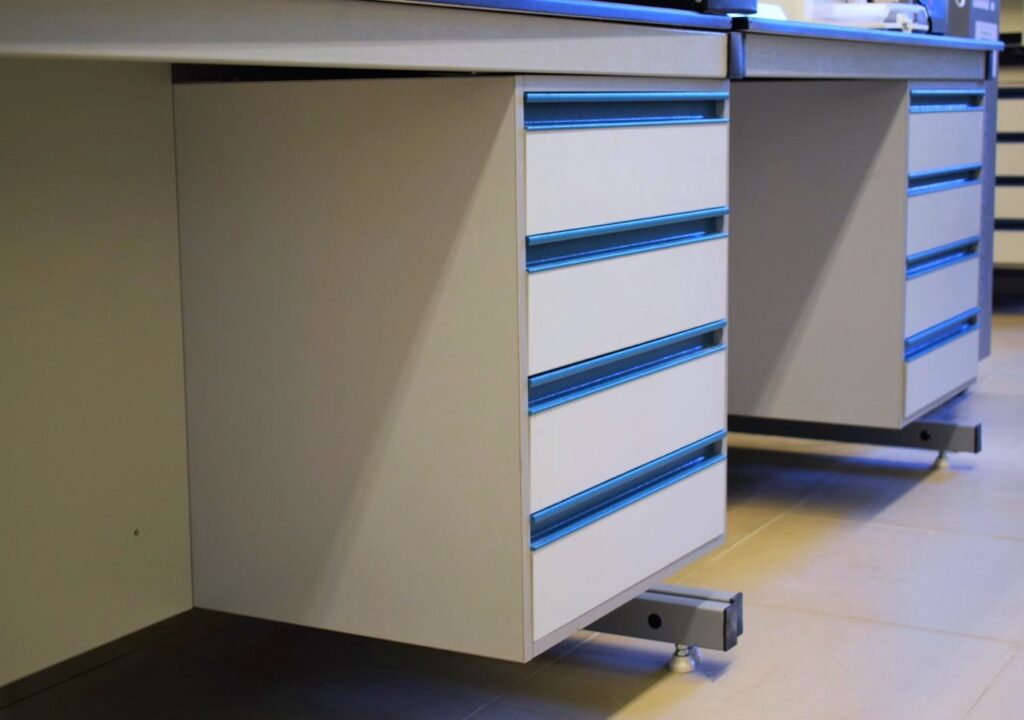 Casework from HOFFEN offers all steel, flush front
construction, integral cabinets welded with interchangeable doors and
drawers, and so much more.It offers excellent resistance to solvents, alkalis and acids used in modern labs.
HOFFEN steel casework is available in a virtually limitless array of colors.
In addition to the popular standard finishes, we can produce your
Steel cabinets in almost any custom color, or in a combination of colors. 
N.B: Minimum order requirements are desired for special colors